We just got this awesome update from Frankie's new mom:
Frankie is now 34-35 pounds so great progress, up from 31 about a week ago. He's so smart and creative.  I have been setting up extra water stations for him and today when one of them was empty he picked up the bowl and brought it to me. 
He loves squeaky toys and if you say "go get your toy", he runs to find it and brings it back. He spends most of his day alternating between me and the kids and my husband, choosing from soft beds and soft couches. Such a ham for blankets. 
Such a nice dog!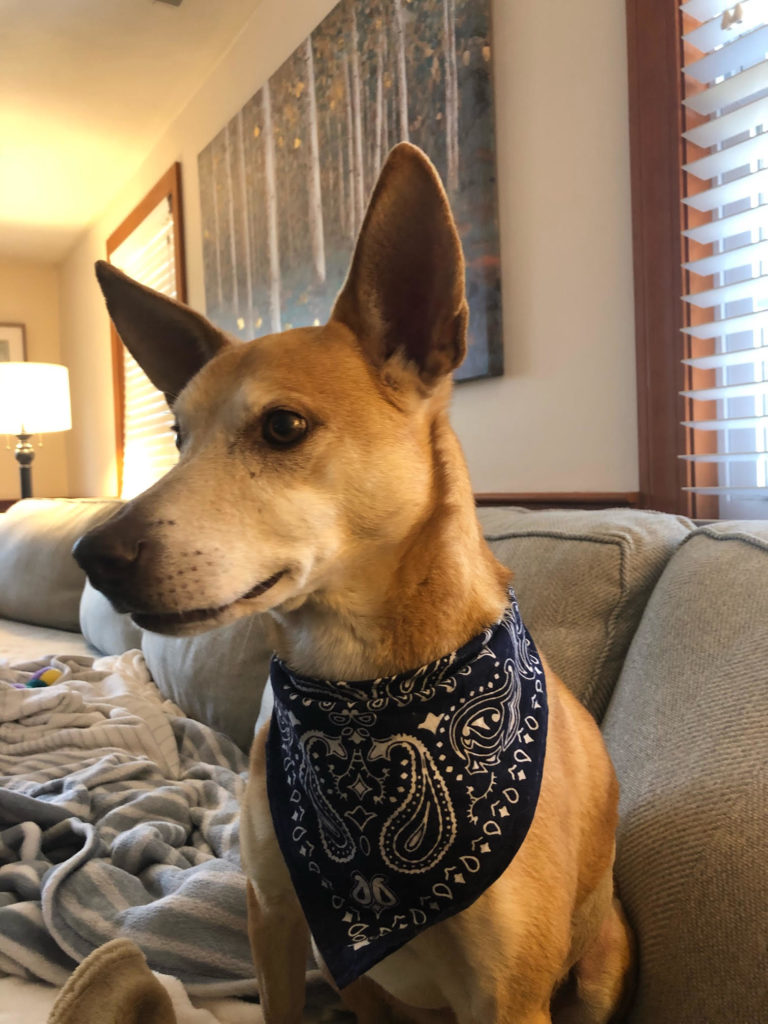 THIS is why we rescue…for moments just like this.