Charli is seeking a retirement home where she can be loved and spoiled. She was surrendered to us by her former owner due to the owner's declining health. She is 14 years old and weighs about 20 lb.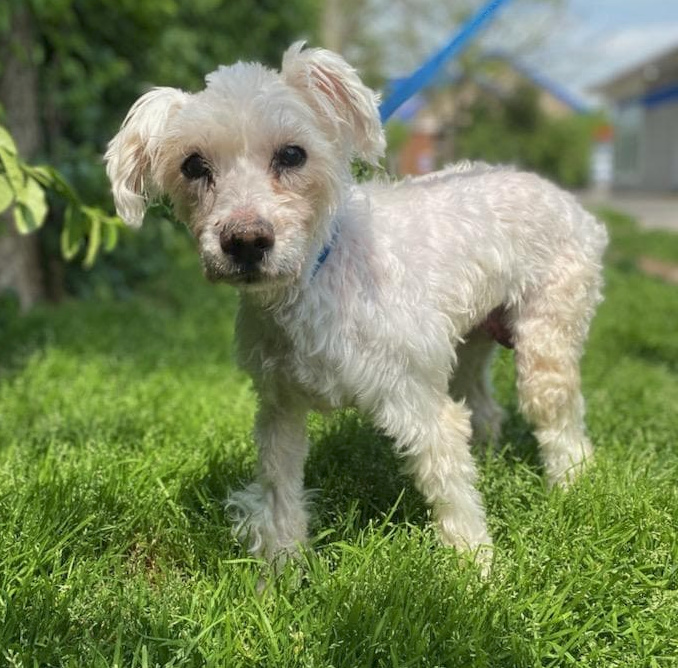 5/5/21 Charli had her mammary tumors removed. Lab result came back as: mammary cancer. Report says 22% chance of reoccurring or spreading (which we're told is pretty low). So Charli is seeking a home with someone who will love and spoil her for however long she has left. She has dry eye and needs drops daily. She is not completely blind, is able to see enough to avoid bumping into things.
She's had the tumors removed, had a dental one, and had her regular vetting updated. Her 4DX test was negative.